Powered by
TYRESOFT
Tyre showroom
Management
Software
Convert your Tyreshop into a Money
Making Machine!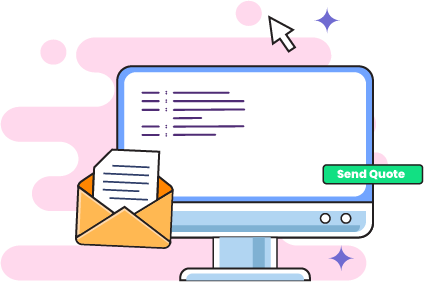 Quotations

Speed Up estimate creation
and customer approvals.

Canned Services
Create pre-built jobs for your most popular tire packages and services that include all parts, labor, and fees, to whip up a full estimate with just one click.
Instant Customer Authorizations
Allow customers to digitally authorize their estimates with their e-signature from anywhere. You'll receive instant approval notifications so you can start work faster.
Sale/Purchase Invoicing
Generate GST Invoices. Print it or send it to customer via Email for quick payments.


Payment Terms & Customer Aging
Get paid on time with customizable payment terms that help you keep an eye on outstanding invoices.
Bulk Invoices & Payments
Save tons of time by creating bulk invoices that can be paid from anywhere.
Online & In-Person Payments
Text and email invoices to customers, allowing them to pay from anywhere, plus accept chip cards, Google Pay, Phone-pe.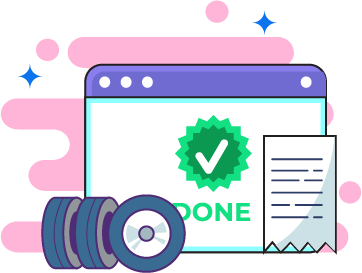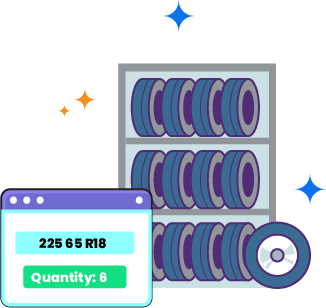 Inventory Management
Track your inventory, order tyres and parts, keep it upto date, maintain minimum stock level of fast moving products.


Tire & Parts Inventory Management
With tires and parts tracked separately, you'll know exactly what's in stock no matter where you are with modern inventory management.
Tire & Parts Ordering
Inventory looking low? Easily order tires and parts from trusted vendors.
Customizable Workflow
Run your tire shop your way with an easily customizable workflow that keeps you on top of every single job.
Not able to keep a track of your inventory?
Click Schedule Demo Now to see how you can manage your inventory effectively.
Vehicle History
Check the past history of vehicle for which customer has bought/availed products and services from you, vehicle wise in a Vehicle Timeline
Vehicle History
Maintain all the vehicle data of a customer in his own profile
Vehicle Timeline
View all the Past Service records quickly, so that you can pitch a new service or a product to a customer on his every visit.
Negotiate better when you have past data on your fingertips.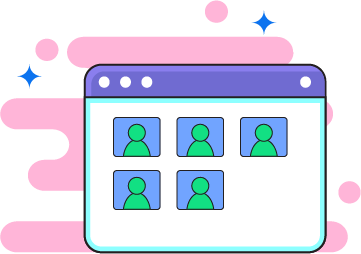 CRM

(Customer Relationship Management)



Track customer inquires and Close Sales. Manage Sales History, pending customer dues, etc.

Keep Customer Happy! Stay Happy!
Tally Integration
Easily send all your data from our software to Tally for accounting in a single click.
Sales Invoices
Purchase Invoices
Receipts
Payments
Expenses
Ledger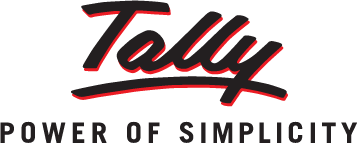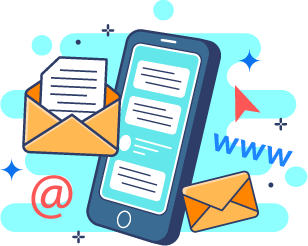 SMS Reminders
Send personalized Transactional SMS reminders to individual customers for service due every 3 months, 6 months or 12 months

Reminder Automation

Automate these reminders to improve your footfall and generate a stream of recurring revenue.

Email Reminders
Send personalized Transactional Email reminders to individual customers for service due and generate a stream of recurring revenue.
Newsletters
Send monthly newsletters for new seasonal/festival offers via Bulk Email to your existing customers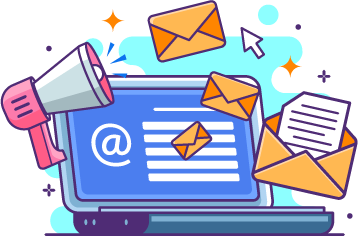 Increase your Revenue upto 20%

with Automated Reminders.

Join us and make more money from your existing TyreShop.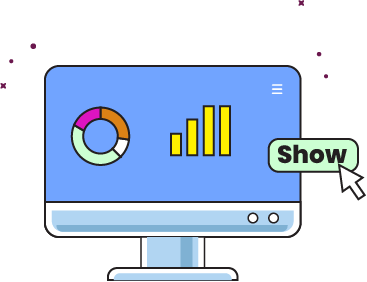 Easy Reports
Generate Daybook, Debtors & Creditors report, Party Ledger and Expense report to take quick business decisions.
Powerful One-Click Dashboard
Keep a pulse on your shop's performance and quickly drill down into operational metrics, payment summaries, revenue metrics, sales metrics, profitability metrics and more in one place with a single click
Website Integration
Build an awesome looking website for your tyreshop, integrate with your software to get inquiries directly in your CRM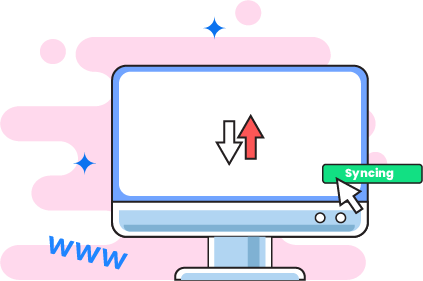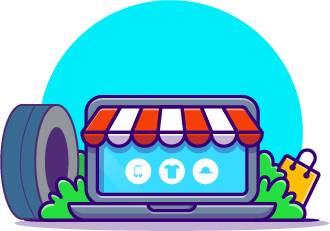 Ecommerce Website
Take your tyreshop online and sell to a larger audience. Integrate with your software to get the orders directly on your dashboard.
Contact Us to take your TyreShop Online and Sell to a Larger Audience.
Make more money by selling to more customers, because if you don't someone else will.